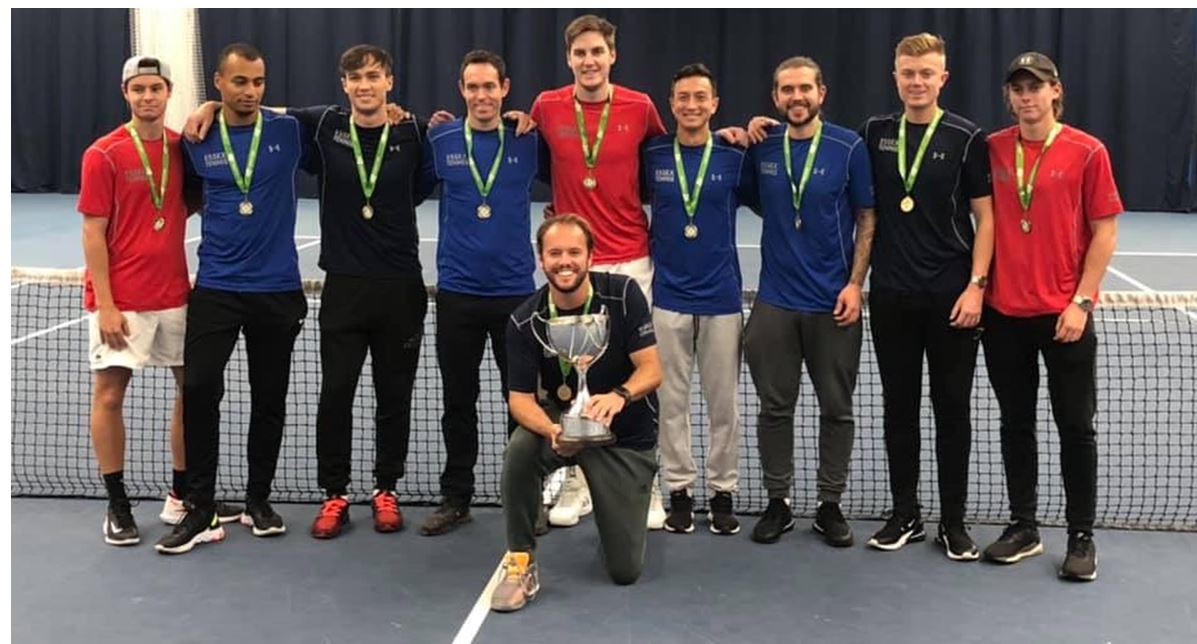 Next  weekend our Essex Ladies and Men will be competing once again in the Winter County Cup.  The Men captained by Tom Higgins are looking forward to regaining the LTA National Winter Division 1 County Championship title next weekend in Bath. The team are: Tom Higgins, Henry Patten, Joel Cannell, Marshall Tutu, Richard Wire, Ed Pudney, Alex Groves, Rob Carter, David Wright, Anthony Weingarten. Good luck Eagles 🦅🎾🏆
Our Ladies are in Group 2 and captained by Sophie Cockell are competing in Nottingham.  This year we have many young players and we wish them lots of luck.  The team are:
Thais Castiglioni, Emily Watts, Evie Smart, Olivia King, Imogen Brooker, Rebecca Raymond, Ellison Fisk, Iva Saric
All support as always is welcome.