County training in Essex enables the best players in the county to train together on a monthly basis. We are looking to create and develop strong team spirit and identity across all players involved in training and representing the county.
Nigel Parsons is the Essex Performance Liaison Competitions Officer for Essex Tennis and is
responsible for Junior County Training, liaising closely with the Junior Captains. He is also responsible
for notifying parents and players with regard to selection for junior county teams.
Nigel can be contacted via the Essex County office on 0208 502 6364 or E mail: nigel@essextennis.org.uk
This year the following centres are  supporting us by providing courts for county training:
Billericay LTC
David Lloyd Gidea Park
Frinton LTC
Redbridge Sports and Leisure
The Essex Golf and Country Club
Theydon Bois
Hamptons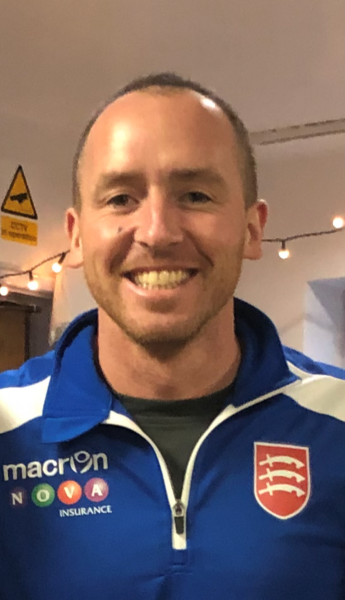 Parents and Friends of Essex Tennis Association
Membership of the The Essex Tennis Parents and Friends of Essex Association is open and available to any person or organisation  who has an interest in Essex Tennis and Junior Activities.  They have been formed to assist the development of effective relationships between Coaches, Staff, Parents and Junior players and will raise issues that is of concern to the junior players with Essex Tennis.
The association will be run independently from Essex Tennis, with its primary aim to have a base for parents to discuss issues and concerns covering all aspects of the junior county performance players and raise them in a constructive way with Council. They will also be looking to hold fund raising events, that they will use to the benefit of Essex Juniors.
For more information contact Francesca Moore Chair on etpfa@essextennis.org.uk
Constitution of the Essex Tennis Parents and Friends Association:
What's the purpose of this programme?
To provide regular opportunities for the best players in the county to train and compete with one another
To accelerate the development of players aged 7-14 to create competition for places at Regional Training & the NAGP
To retain more young players in regular training and competition through to age 18
Who is County Training For
The best junior players in the county in the following age categories:
U8/U9/U10/U11 Girls//U12/U14/U16 – 18
What will this programme be like?
There will be high intensity, fun squad training on monthly basis – the cost of which will be subsidised by Essex Tennis
Players will get opportunities to represent their county as part of a county team
County training will be delivered by local coaches who have specialised training and a track record of working with county performance players
The programme will be supported by the LTA National Player Pathway Team
Selection and Criteria
Selection is done through a Selection Panel consisting of:
County lead coach
EPLCO
Essex Tennis Chair of Performance
Selected players will be informed by email from the EPLCO.
Expense Guidelines, Protocols and Claim Form
Below are the expense guidelines, team protocols and claim form for all individual and team expenses.  To make a claim please download and complete the General Expense Claim form and return to Joanne White at joanne@essextennis.org.uk.  Please don't forget to insert your name and bank details.
The Player Pathway
The Player Pathway is a seamless pathway for tennis champions that nurtures people, teams and leaders. Players on the pathway will start at the National Performance stage which normally covers development from 7-14 years, players are then selected to progress to the Pro Tour Stage which usually starts at age 14. The final stage is for those singles players who reach the world's top 100 and doubles players who reach the world's top 32 in the ATP/WTA rankings.